He won't know what hit him…
The internet has changed so many things in our lives that in some ways it is hard to remember how we used to do things. Just last night, pissed that I couldn't get the speeches from the RNC in total via cable I watched them online. No commentators or filters. Now it doesn't matter to me your politics, just learn the lesson that anyone who has a message needs to heed the warning that the days of someone else telling you what you can or cannot get are rapidly going away.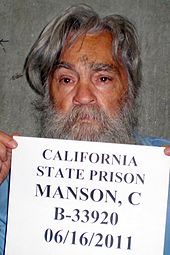 We are just on the cusp of a communications revolution and most business owners are doing what…
Nothing, are they waiting for some ray of light to tell them it is ok.
Earlier in the day I met with a manager of the resort that I am staying at and asked when he was going to add video to his website. He is just now hiring a "internet marketing consultant" and believes that in the next year or two they will have a much better web thingy ready in just 1 to 2 years. Then he gave me the caveat that budget would have to be approved. He then tells me how hard it is to get the message out and laments for the good old days.
Head in the sand is no way to live.
His entire industry is ripe for the serial killer that is the internet. And when it comes no one should be surprised. I left him in his office and went back to the 21st century, to watch via the net the live feed. Oh by the way, when I told him that he will have to double his wifi bandwidth every year from now on, he looked like I was speaking a foreign language.
No business is safe from this threat and every one should see that you must regard the internet as both a blessing and a curse.
Are you ready, of course not…
Is your business safe?
A serial killer is traditionally defined as an individual who has killed three or more people. The internet has killed more businesses and entire industries and serves as a prime example of a serial killer!